Master data management (MDM) has existed for a long time in concept and for most companies, serves as just an operational data management procedure. Ensuring high data quality and enabling consolidation serves the operational needs of IT to help business stakeholders. But larger value is achieved when MDM serves as a critical component to improving customer engagement.
Top 5 benefits of MDM for effective customer management:
Unified customer profile
Personalized engagement
Improved customer service
Consistent omnichannel experience
Higher sales and margins
Unified Customer Profile
Organizations have a lot of customer data in various ERP, CRM, and business applications. The abundance of such data comes with anomalies and duplication which make them difficult to understand. Creating a unified customer profile instantly unlocks operational efficiency gains by making trustworthy customer data available to business stakeholders instantly. Every aspect of customer engagement (sales, service, marketing, and order management) is elevated for an improved customer experience.
Personalized Engagement
With accurate and updated customer data, organizations can tailor messaging to individual customer needs. MDM provides customer insights which help marketing, fields sales, and service to be surgical, timely, and pointed in addressing target customers and prospects. Personalization improves customer engagement, drives better conversion rates, and significantly improves sales and marketing efficiencies.
Improved Customer Service
Organizations big and small, whether in goods or services, struggle to effectively manage post-sale customer service and ongoing customer support. This impacts customer retention. MDM enables a comprehensive understanding of customers' historical orders, interactions, inquiries, and service requests. This is a benefit to customer service teams managing customer interactions effectively – for both issue resolution and service level deliveries. MDM immensely helps organizations elevate customer service levels for a positive impact on customer retention.
Consistent Omnichannel Experience
MDM ensures consistency and accessibility of customer data across various avenues like back-office applications, websites, mobile apps, and customer care centers. This is critical for seamless omnichannel management. More and more often customers engage with companies via multiple mediums, sometimes even on the same transaction! A unified view of data avoids disruption and helps companies be more effective and consistent in delivering customers a high quality omnichannel experience.
Higher Sales and Margins
Lastly, MDM helps companies consolidate critical data related to customer, supplier, product, parts, materials, and locations. Consolidation of data and ease of access to the latest version of said data delivers financial benefits:
Cross- and up-sell via accurate view of customer hierarchies
Optimal pricing and attractive promotions to positively influence top and bottom lines
New target markets through effective segmentation and targeted marketing
Timely product lifecycle decisions aligned to trends, supported by MDM insights
Where we've seen this before…
Paradigm enabled MDM for the world's largest voluntary health organization. Our team consolidated patient data, lineage, traceability, and history to improve their patient outreach program.
42% reduction in redundancy
8% improvement in outreach
2X reduction in time to receive patient care
A successfully implemented MDM solutions aids companies to a unified and accurate view of customer data including profiles, preferences, interactions, and history. This thorough understanding enables personalized marketing, target campaigns, and improved customer service by delivering a consistent and seamless user experience. MDM contributes to increased customer satisfaction, larger wallet share, profitability, and loyalty. The best data management programs feature well-defined agendas aimed at delivering measurable business outcomes aligned to the above listed benefits.
---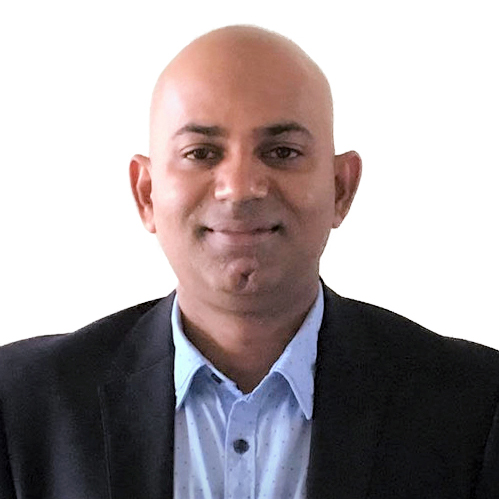 By Ken Renganathan, Senior Strategic Solutions Executive