SCOTTSDALE, Ariz. (May 4, 2021) – Paradigm Technology Announced today Malik Azeez, Director of Product Information Management (PIM), will be taking on the role of Offshore Service Delivery Manager, extending their infrastructure to a global level.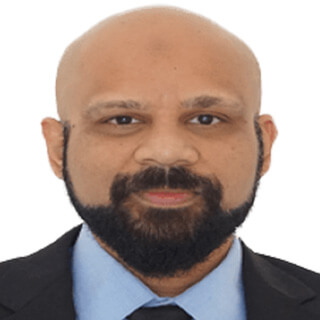 Malik has been with Paradigm for nearly 4 years, during which time he has led and managed the delivery of Data & Analytics solution offerings, largely covering the PIM space. In addition to his PIM leadership, Malik will now also head up the management and oversight for offshore delivery services.
"With our customer-first approach, we are truly committed to further developing and building quality teams to deliver disruptive solutions. I am excited to be an integral part of this incredible journey," states Malik Azeez.
As Paradigm continues to scale efforts globally, they have identified the importance of proportionately extending infrastructure and leadership in the field. Paradigm's goal is to ensure all associates have the support needed to collaborate and deliver cohesively, regardless of the time zone in which they live.
Over the coming year, Malik will be helping to champion Paradigm's Offshore Delivery Center stand-up and expansion plans, working closely with Practice and Delivery leadership to oversee quality output and act as a central point of contact for resources.
"As the Power of Paradigm expands globally it was important to match delivery needs with the appropriate skillset," says Craig Rock, President & CEO of Paradigm Technology. "Malik's familiarity and aptitude make him well-suited for this new role. I wish him the best in his quest to demonstrate the Power of Paradigm and make positive impacts with our offshore delivery teams."
About Paradigm Technology
Paradigm Technology is an award-winning end-to-end professional services organization and leader in digital and business transformation, having worked for 25 years with the Fortune 500. We partner with clients to understand and solve business problems through innovative, value-driven solutions and strategies. Our team leverages years of experience and leading-edge technologies to deliver intelligent insights to answer the hard questions to grow revenues, reduce costs, and avoid risk. We focus on delivering and communicating measurable value and impact above all else – that's the Power of Paradigm.